Blog/
Back to the Old Normal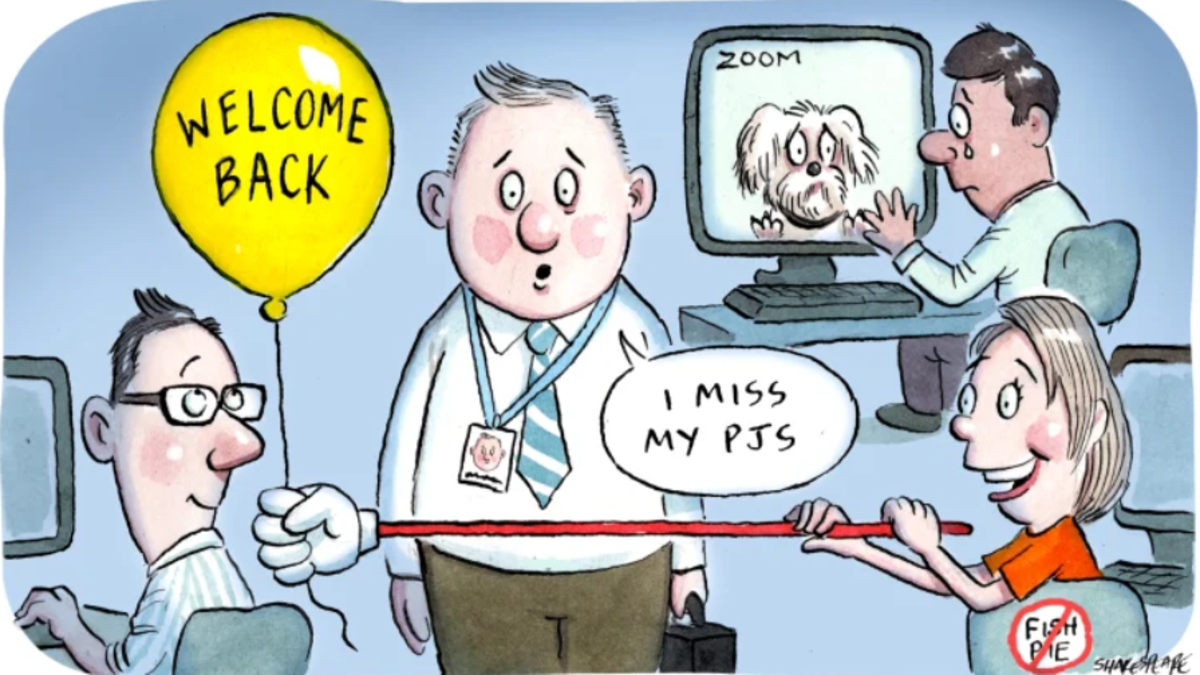 Image by Google.co.uk
By Mayfield UK, Tuesday 4th May 2021
Back to the Old Normal

No, it's not over yet. And for the time being you'll still be juggling time in the office with time at home.

But as vaccination programmes gather pace and the world begins (tentatively) to head back to the office, here's our handy guide to working somewhere that isn't your kitchen table.

Zooming out

Before we begin, a quick reminder that Zoom has warped your brain!

According to a study by Stanford University, online meetings are liable to trigger anxiety responses in users:

"The brain is particularly attentive to faces, and when we see large ones, we interpret them as being close. Our 'fight or flight' reflex responds" explained Professor Jeffrey Hancock, founder of Stanford's Social Media Lab.

In other words, being confronted by the faces of your colleagues, organised in a terrifying, accusatory grid – like something from a cut scene of Black Mirror - may actually leave users suspended in a state of semi-permanent anxiety. Believe it or not, it may actually be a relief to share a room with your colleagues' three-dimensional selves again.

For one thing, you won't need to shout in order to be heard (people speak 15% louder on Zoom – we advise you try to speak 15% quieter when back in the office), and you'll be free from the perpetual reminder of how ridiculous you look when wearing your 'serious meeting face'.

Another benefit to office working: Want to ask a colleague's opinion while working from home? You'll need to text, or email, or FaceTime or give them a call and hope they're available. In the office all you need to do is swivel your chair in their direction…

(One negative: You'll no longer be able to rely on Zoom's 150 millisecond time delay to conjure a witty response to something a colleague has said.)

Back in the office

Lockdown may be winding down, but don't expect an immediate return to the 'old normal'.

Hot-desking will be the order of the day in many firms, at least for the time-being. So remember to clear your desk every evening.

Expect office banter to resume exactly where it left off. Plus, you have several months' worth of gossip to exchange over the watercooler. Probably best to avoid boasting of any exotic holidays you took this past year, though.

Remember to keep your distance - expect colleagues to be less forthcoming with handshakes. And don't be offended if they recoil in horror if you attempt to hug them (even more so than before).

And remember to dress appropriately. You've spent the past fifteen months working in an assortment of jogging bottoms and old t-shirts. Working from an office means like dressing like a grown-up. It's probably a good idea to resume showering daily as well (just saying).

Plus, if you have a cold, seriously consider staying home. The days when walking into the office with a dripping nose were a sign of selfless dedication to your job are gone, at least for the time-being...